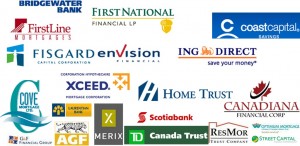 One of the most common selling features you'll see a lot of mortgage brokers and brokerages boast is how many lenders they "have access to."  But what does that mean, exactly?
If Bob the Mortgage Broker (names changed to protect the innocent), has "access to" 35 lenders, and Melissa the Mortgage Broker has "access to" 120 lenders, doesn't it make sense to use Melissa the Mortgage Broker?  I mean, Melissa has access to 85 more lenders than Bob, and more is better, right?  That's one of the main reasons people use mortgage brokers – so the brokers can shop around for the best rates and options on behalf of their clients.
The truth is (and I apologize to the other mortgage brokers out there for letting the proverbial cat out of the bag here) that when brokers say they have "access to" ____ number of lenders, what they really mean is that they have the contact information for ____ number of lenders, and could, theoretically, place a mortgage with ____ number of lenders.  There are literally hundreds of lenders in Canada, but when it comes down to it, most mortgage brokers put the majority of their clients with 5-10 lenders.
But why only 5-10 lenders when there are 100's to choose from?  Here are a couple good reasons:
Many of the lenders specialize in certain types of mortgages (construction, rural farms, rentals, cottages, etc) – meaning that their rates and options are competitive for only certain unique properties.  Otherwise their options and rates just aren't competitive with other lenders (usually referred to as "niche lenders").
Many lenders also specialize in certain types of customers (only good credit/salaried job or poor credit/job history or good credit/self employed, etc) – meaning that their rates, options, and lending guidelines will only be competitive (if they can do it at all) for certain types of customers.
Usually brokers and brokerages have "special status" with certain lenders (they give us all sorts of cool names like "Elite Status" or "CEO Status" or "Wizard Status") which gives us better service and/or rates and/or commissions (remember, for most mortgage transactions, the client doesn't actually pay the broker for their services, but the lenders almost always pay the broker a "finders fee" – making their services usually free to the customer!).  Brokers and brokerages receive this "special status" from lenders based on the relationship the broker or brokerage has with the lender, how much business they do with them, and a medley of other metrics.
Some lenders, for a variety of different reasons, will have certain types of mortgages and terms temporarily discounted (usually to increase the number of mortgages on their books, etc).  It's kind of like a specific type of mortgage would be "on sale" for a limited time ("save .1% on a 4-year term off our already-low rates only until the end of the month!" etc).
There are always going to be certain lenders a mortgage broker works more closely with than others, so access to more lenders isn't always necessarily better.  If I'm getting better service and better rates from certain lenders, obviously it's in everyone's best interest to place mortgages with those lenders – even if I have "access to" 80 or 100 lenders.