Welcome to "Trending Tuesdays"!
My goal here is to answer the questions that I get all the time from my friends, family members, clients and complete strangers. Real estate can be a very complicated process, and whatever you're doing in the market – buying, selling, or investing – you should have the most information possible…in a language that you can actually understand!
So, what is the best time to put your house on the market? This question is one I get all the time. I always answer with, "there's never a bad time!" That's not to say that there aren't periods in a year that consistently show more activity than other months, but experience shows it all depends on where you live.
Luckily in Barrie, we remain fairly constant throughout the year, but there is no denying that the spring market is where it's at. December and January have low numbers since people use those months to spend time celebrating the season with their families, but the activity never ceases! Check out this table from CMHC's (the Canada Mortgage and Housing Corporation) collected data…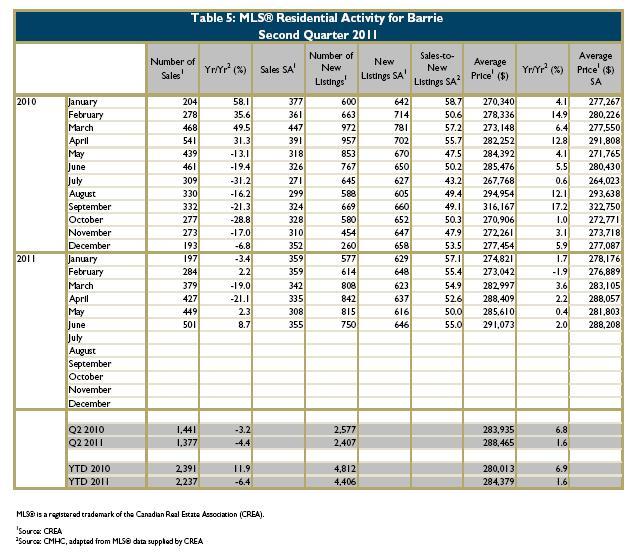 In Barrie, we have a consistently stable re-sale market with property values continuously on the rise. Although the 2011 spring market had less activity than the 2010 numbers, but as you can see from the graph below (also from CMHC), those sales compensated for the low activity in 2009 during the recession.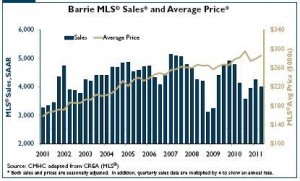 In reality, as I mentioned earlier, there is really no bad time to sell your home. There are always buyers out there, and they don't stop buying. Remember, it only takes one buyer to sell your house!